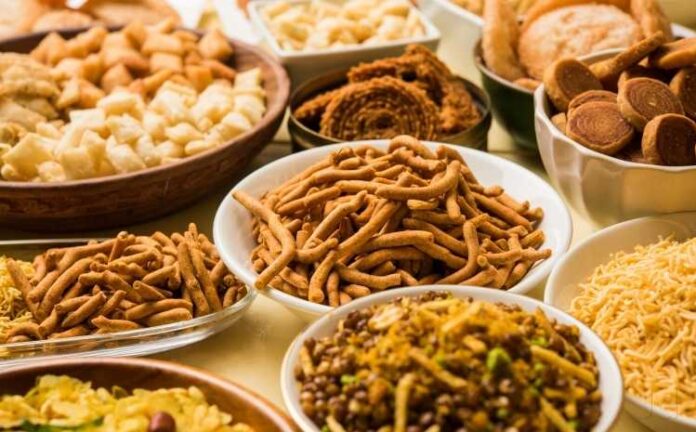 Food processing machine manufacturer Kanchan Metals in Greater Noida offers end-to-end solutions for various categories in the food processing such as packaged snacks, ethnic Indian, bakery products, confectionery, and ready to eat foods. In partnership with International food processing equipment manufacturers, it offers high-quality equipment and after-sales service.
From its beginnings in the late '90s, the company has provided need-based customized solutions at affordable prices without compromising quality. To hold down the customers' capital costs, Kanchan manufactures food conveying and processing systems integrated with imported processing lines.
The company's product range includes an automatic bhujia or sev production line, an automatic moong dal processing line, a mixture line, automatic extruded snack, and baked extruded snack lines. Corn cooking and steeping and sabudana frying lines, bucket elevator systems, and universal extruders for twists, corn chips, are some of the other machines that it offers.
Speaking about the company's processing machines, Raghav Gupta, director, Kanchan Metals, said, "The automatic bhujia or sev production machine is a fully automatic line for producing ethnic Indian wet dough-based snacks from 500 kilograms an hour and upwards. The automatic moong dal processing lines start at 500 kilograms an hour and to up to 3000 kilograms an hour. The mixture machine, which is a fully automatic line for weighing and blending of traditional Indian snack mixtures, can take 500 kilograms an hour and up."
Tailor-made solutions for customers
Working with its customers to ease the pain points in their current processes, Kanchan Metals company designs machines based on their inputs and fine-tunes these as per their needs. "Once the machine is finalized, we try to build a prototype (wherever applicable) that undergoes in-house testing before delivering it to the customer. The final machine is tested multiple times to improve performance, and to standardize the parts for smooth machinery operation and reliability well into the future."
Kanchan Metals offers its customers strong after-sales service support. "We are perhaps one of the few companies that manufacture both food products and food processing machinery. This gives us the advantage of designing equipment that is aimed at delivering user-friendliness. Our team of engineers spends considerable time at customer sites analyzing their issues, if any, and after that diagnosing and rectifying them."
Indigenization in snack manufacturing
Over the years, the company has taken strides towards indigenization in snack food processing and food conveying. Gupta said, "There are several pieces of equipment that we now manufacture that we earlier imported. It is a dynamic situation that changes with customers' demand." Although Indian food producers' trust in local manufacturers is increasing, he says that instant foods, confectionery, and end of line case packaging still require innovation and development.
Because of the constraints brought on by the Covid-19 pandemic, many manufacturers see automation as the road ahead if they have to prevent shutdowns. Gupta, too, has witnessed a rise in the demand for automation, "In the Covid pandemic, the need to automate has risen even more than before. Automation greatly helps in reducing the dependence on labor. More importantly, it helps to fulfill the increased demand from home consumption."
The impact of Covid-19 on its business was not severe. "The food processing industry is doing well, but on the HORECA side, equipment supplies for this category have fallen, which will take time to recover."
Exhibitions to virtual
The Covid pandemic is a very tough time for everyone, including machine manufacturers. Earlier national and international exhibitions served as a business platform for selling and buying. Due to the pandemic, most shows have been canceled or postponed, eventually impacting businesses and economies. "Exhibitions are useful from the perspective of meeting new clients and interacting with existing clients as well. In addition, it also gives an idea about what the competition is doing," Gupta commented.
Several initiatives are being taken to go virtual, but these shows' impact will not be immediate. "Until the vaccine is out, I don't consider it safe to participate in physical shows and feel it would be best to continue meeting our customers digitally if possible."
Speaking of the company's future growth, he said, "Our existing production plant is well equipped to fulfill current demand. We hope that in the coming two years, we will need to expand our production capacity as we aim to become the number one choice for snack food processing machinery in India."