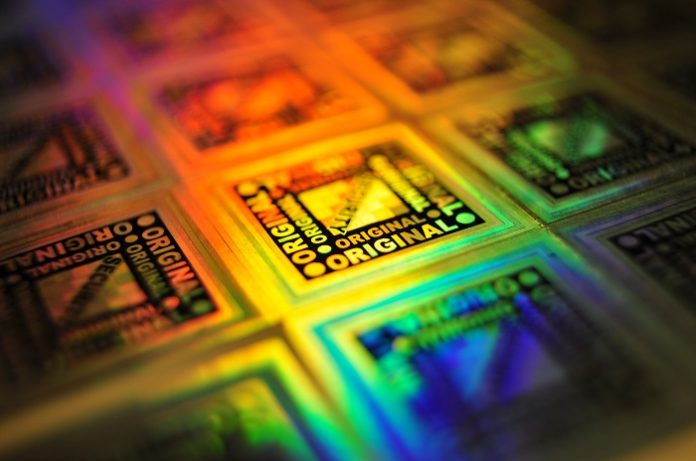 Entries are open for the the Excellence in Holography Awards, which recognize advancement and technical achievements in commercial holography. The awards are organized by the global trade body, the International Hologram Manufacturers Association (IHMA). 
This year, the awards will be presented during the Holography Conference that takes place online on 21 and 22 November. 
With delegates from hologram suppliers, manufacturers and users around the world, the awards recognize outstanding achievement and mark those who have been at the forefront of innovative or commercially viable hologram products or techniques, which have been introduced or launched in the last 12 months.  
Any company or individual is eligible to enter and the award categories cover innovations for the best in Holographic Technology, Origination, Display or Emerging Technology Applications, Applied Security, and Decorative/Packaging Products. 
The closing date for entries is 15 October 2023 with commercial projects produced after 1 August 2022 covered. A panel of experts in authentication and design, including the IHMA Board, will assess and judge the entries. 
In addition to these categories, participants in the Holography Conference will have the opportunity to vote for their favorite during the event, resulting in an additional award – the People's Choice. 
Chair of the IHMA, Paul Dunn, said: "The awards celebrate the best in holographic achievement and the remarkable innovations the industry produces annually. Design excellence, creativity and technical skill will be to fore in this year's crop of entries, reinforcing holography's continued success and development as one of the most effective, reliable and adaptable authentication and security devices and packaging enhancement solutions." 
Those involved in a hologram project can enter while others can nominate holographic projects for an award if they provide details of the user or producer of the hologram. 
Click here for previous winners. More information is available at https://ihma.org/excellence-in-holography-awards/ 
The IHMA is made up of 80 of the world's leading hologram companies. Members include the leading producers and converters of holograms for banknote security, anti-counterfeiting, brand protection, packaging, graphics and other commercial applications around the world, and actively cooperate to maintain the highest professional, security and quality standards.