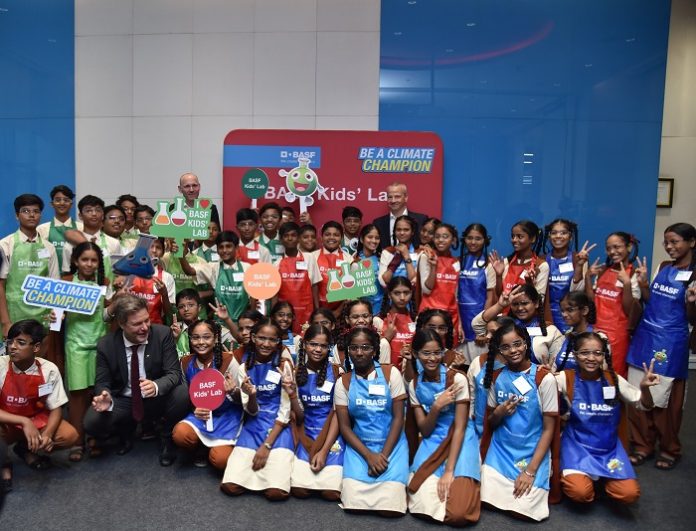 BASF India Limited – which deals in chemicals, materials, industrial solutions, surface technologies, nutrition and care, and agricultural solutions – registered sales of Rs 33,746.5 million for the first quarter ended 30 June 2023, as compared to Rs 38,877.9 million in the corresponding quarter of the previous year, representing a decrease of 13%.
The company reported profit before tax (before exceptional items) of Rs 1,518.7 million for the quarter ended 30 June 30 2023, as compared to profit before tax (before exceptional items) of Rs 2,641.4 million in the prior-year quarter.  
"Despite delayed monsoons, the agricultural solutions team maintained their revenue growth on a par with previous year. This led to better realizations in the market, contributed by the new products launched last year, which continue to perform well. Most business segments are impacted due to higher input cost and softening of demand," said Alexander Gerding, managing director, BASF India.
In FY 2022-23, the company had registered sales of Rs 136,447.7 million (Rs 136.44 billion) for the financial year ended March 31, 2023, as compared to Rs 130,997.3 million (Rs 130.99 billion) in the previous year, an increase of 4%. The company reported profit before tax (before exceptional items) of Rs 5,280.9 million (Rs 5.28 billion) as compared to profit before tax (before exceptional items) of Rs 7,473.6 million (Rs 7.47 billion) in the previous year.
"I am pleased to share that in addition to implementing various activities as part of our corporate social responsibility initiatives such as installing smart classrooms in municipal schools, we launched the BASF India Kids' Lab 2023 for children from underprivileged backgrounds. This program nurtures children's interest in chemistry through safe experiments and focuses on Climate Protection," he added.
Kids' lab
Employees of BASF India, along with Markus Kamieth, member of the Board of executive directors, BASF SE, hosted German vice-chancellor Robert Habeck and his delegation during his there-day visit to India, at the BASF Innovation Campus, Mumbai. The occasion was the launch of Kids' Lab 2023, a program by BASF, that nurtures kids' interest in chemistry through safe and fun experiments.
The Kids' Lab was launched as part of BASF India's CSR initiative. Kids' Lab 2023 is focused on the theme of Climate Protection, aiming to inspire more than 3,500 students from lesser-privileged backgrounds across Bangalore, Dahej, Delhi, Mangalore and Mumbai to become climate champions.
"We are proud to launch Kid's Lab 2023 with a focus on 'Climate Protection' in India today. In Asia Pacific, more than 300,000 children have participated in Kids' Lab since 2002. This one is special as it is designed to include and inspire children from lesser-privileged backgrounds with limited access and exposure, to take part in a very critical topic. Good luck to the team in India for inspiring young minds towards becoming our future 'Climate Champions," said Markus Kamieth.
In line with the theme of 'Climate Protection', the students engaged in interesting experiments such as: 'Greenhouse effect', which highlights the impact of CO2 on our environment; 'Energy from Sun', which explains the importance of renewable energy and 'Biodegradable Plastics' – stresses on how we can reduce use of fossil fuels by using natural sources like vegetable oils and starches. The aim is to make children understand and learn chemistry in a fun manner, while inspiring them to become ambassadors for change towards a better future.